We'll also spend some time discussing the MITRE ATT&CK Framework. Back in November, MITRE started working with various vendors to evaluate their detection capabilities against common adversary tactics and techniques in an open-test environment. Many are trying to make sense of the results, and we are here to help do just that. The discussion will cover:
How to adapt the framework to your company's environment and needs to get the most utility out of it
MITRE ATT&CK Evaluations: What they are and how to use them
How Cybereason allows customers to analyze their environment based on the framework
About KRIS HOWITT_
Kris Howitt is the Director of Information Security Architecture at Live Nation Entertainment. His talents are now being utilized at a Fortune 500 company, securing environments and DevOps workflows. Kris holds his GSEC, Certified Ethical Hacker (CEH), CCNA: Routing/Switching, and his CCNA: Security. He is ITIL-Foundation certified and has exposure to both the NIST and Cobit Framework.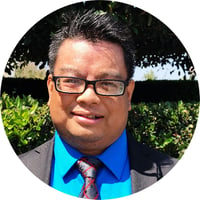 Kris Howitt
Director, Information Security Architecture
Live Nation Entertainment
ABOUT MACY Dennis_
Macy is a Global Information and Cyber Security Executive with 20+ years of Corporate Security experience, focusing on all aspects of Cyber, Information and Physical Security. He is a highly skilled communicator with the ability to work at all levels of the business, from "C level" down to a "Security Professional/Practitioner". He has strong business acumen, communication skills, problem solving abilities, and solid critical thinking skills.

He has a proven track record for building strong successful teams within many business verticals, including Financial Services, Pharmaceutical, Electronics, ISP, and Defense. Macy has a strong reputation as a Cyber and Information Security leader; he has been recognized by US Government agencies for building a team and program that has been nominated for the National Counter Intelligence Award. With this nomination it puts his program and leadership in the top 1% of the more than 15,000 Cleared Defense Contractors in the nation.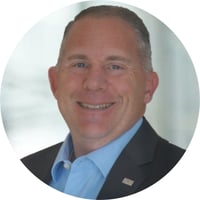 Macy Dennis
Chief Security Officer
EVOTEK
ABOUT MATT STAMPER_
As a Certified Information Systems Auditor (CISA), Certified Information Security Manager (CISM) and a Certified Information Privacy Professional (CIPP-US), with both public-company and early-stage experience, Matt brings a broad and well-rounded understanding of cybersecurity practices. Matt's diverse domain knowledge spans IT service management (ITSM), Matt is ITIL certified, cybersecurity, cloud services operations, compliance and control design and assessment. Matt has experience with security compliance (Sarbanes-Oxley, HIPAA/HITECH), privacy (GDPR), governance, enterprise risk management (ERM), sales management, individual revenue contribution, new product & service development as well as international experience in both Latin America and China. Matt excels at conveying complex cybersecurity and IT concepts to CIOs, CISOs, boards of directors, executive management, as well as professional services providers. Matt has presented at national and international conferences on cybersecurity and privacy topics.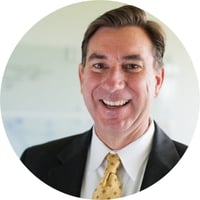 MATT Stamper
Chief Information Security Officer
EVOTEK
Mastro's Steakhouse | 246 North Canon Drive, Beverly Hills 90210