For the last few weeks, Cybereason has been going through a transformation, like many other organizations across the world. Our team of security experts has been hard at work adapting to this new situation, but we've also tried to take it as an opportunity to help our customers and the community. That's why we have created an entire webpage dedicated to free resources around maintaining secure business continuity. And today, we are releasing a guide with perspectives from veteran security professionals on how they think about security in the time of remote work.
Download the guide here any time. To learn more, check out the excerpts below, which are elaborated on within the guide by each expert.
Is the IT Perimeter Real?
For years we've heard in information security that "the perimeter is dead," but now is the time that we test it. The IT perimeter definitely exists; we can point to firewalls and DMZs and a loose correlation in most companies between some types of digital assets and the physical boundaries of the company. But the notion that the perimeter can stop serious, advanced attacks has long been put to rest. The real test now is if the business can survive outside of the perimeter, immediately, and if so, how to secure it.
Older companies in particular have some functions in G&A, operations, manufacturing and other key functions that are still very much tied to physical locations and to older IT stacks that even when IP-enabled are still only allowed local access and interaction. ERP systems and some mainframe applications are good examples of this; it's not that they can't be enabled for remote access but rather that many have not been allowed access from beyond the perimeter.
There are three simultaneous problems to solve for any business faced with frightened employees or with customers and partners who don't want to meet face-to-face. These are:
Policies on the current crisis
Maintaining as many business functions as possible when no one comes to the office
Securing the enterprise when the office becomes only a mailing address.
In our new guide, we address these one-by-one. But first, keep in mind that you don't have to remove all risk. The golden rule is that companies exist to take acceptable risk for acceptable return on behalf of their shareholders.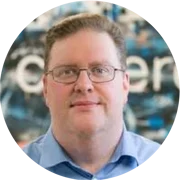 - Sam Curry, CSO, Cybereason
What Can People do to Manage the Shock of 100% Remote Work?
Transitioning to 100% remote also affects the agility of the IT and security departments. Unfortunately, hackers often take advantage of global incidents to find new ways to attack. But now, defending against these attacks becomes more complex. No longer can an employee with laptop issues hand their laptop to IT and get a loaner. Realistically, IT may not even be able to ship a laptop to an employee in a reasonable timeframe.
Further, there are a lot of risks around enabling rapid support requests. Prioritization must come into play, and first and foremost, baseline operation needs to be successful. Every organization should maintain a local stock of computers that are configured and can easily be shipped to an employee in the event of an incident. The best way to approach this is to simultaneously implement strong computer hygiene to ensure users don't install malicious software or take unnecessarily risky actions. Use a monitoring solution that monitors from the endpoint, instead of the network, like an endpoint security solution. Endpoint security solutions give visibility into malicious actions on the machine itself, remotely or on site, not limited to the network activity. Reducing risk comes from implementing a combination of security measures.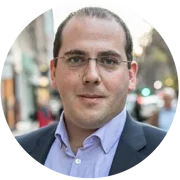 - Yonatan Striem-Amit, CTO, Cybereason
What's the Most Important Recommendation You Can Give?
Don't panic. This is perhaps the most important advice I can give. If you decide that your organization is switching to remote work, go over the checklist rationally and slowly. Make sure that all of your security systems (physical and electronic) are properly configured, VPNs are patched, passwords are secured and rotated.
Spending an extra few hours or even a day going through these processes can save a lot of valuable time and money in the long run. While times of crisis are strange, stressful and new to us, technology allows us to overcome the challenges and fears that we have, as long as we remain calm and apply a good amount of thought.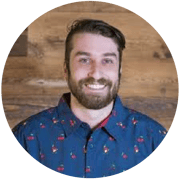 - Amit Serper, VP of Security Strategy and Principal Researcher, Cybereason
Download the complete guide below.