Are you feeling cooped up after months of social distancing? Suffering from video conferencing meeting fatigue? Do you need to reawaken your curious analyst? Come capture flags and win prizes with Cybereason! Save your spot here.

Join Cybereason's inaugural public CTF: an accessible and fun event that will test your "try harder" mindset and stretch your persistence muscles. Here's your guide to the event.
Capture flags between Wednesday, August 19, and Monday, August 24
Jeopardy-style range of offensive and defensive challenges
Challenges range from beginner to advanced
Compete in teams for glory and prizes -- up to 4 per team
Each challenge will contain a unique answer—a flag—which might be a password hash, a timestamp, or file name. Challenges will stretch your offensive knowledge and incident investigation skills. You'll also have access to the Cybereason Defense Platform to help you explore and simplify the investigation of complex data sources and scenarios.
Here's the prize pool -- we'll also be awarding Cybereason swag to a few lucky teams!
First place
(4) Hak5 Bash Bunnies + (4) $100 Amazon GC
Second place:
(4) Hak5 Rubber Duckies + (4) $75 Amazon GC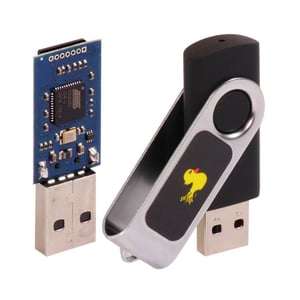 Third place
(2) Sparrows Night-School Lock Picking Set (Tuxedo) + (1) One Year Subscription to TryHackMe
If this is your first time capturing flags, don't worry! We can help set you up with a team, and we'll be available to answer questions throughout the week. For those of you who lose sleep over unsolved challenges, we'll publish a CTF walk-through after the event.
So, what are you waiting for? Register today!