Wednesday, May 9th at 1pm EST / 12pm CT / 10am PST
Join Cybereason and Rendition InfoSec, LLC for a live webinar where we discuss how cybersecurity is developing as a practice. First, we'll discuss the cybersecurity landscape, understanding recent trends and threats that are becoming more prevalent. We'll take a deeper look at expert predictions and see how things are changing in 2018. With that background, we'll see a demonstration of how attackers can compromise machines and learn how a hack can escalate. Then, we'll see show a demonstration of how machine learning behavioral analysis AI is being used in cybersecurity software to identify and combat attackers. We'll explore a real attack use case and talk to experts about their experiences in the cybersecurity sector.
About our Speakers
Jake Williams
Founder | Rendition Infosec LLC
Jake Williams is a technical professional with over 20 years in various roles with information security. With more than 12 years specializing in digital forensics, incident response, and penetration testing, Jake has consulted high profile clients involving heavy specialization on cloud technologies, healthcare, ICS/SCADA, and defense industrial base. Jake is also one of fewer than 100 active Infosec professionals certified as a SANS Instructor at the national level. In addition, Jake is one of only a handful of Infosec professionals authoring course material for SANS. Jake has five years' experience in network operations for DoD and awarded NSA's highest non-combat civilian honor for his work's contributions to national intelligence.
Jake is a prolific speaker having spoken at a large number of conferences on penetration testing, security assessment, digital forensics, and incident response. He is recognized internationally as a subject matter expert in malware reverse engineering, digital forensics, and incident response. Jake is a two-time champion of the annual DoD Cyber Crime Center (DC3) forensics challenge, and one second place finish. Jake has discovered numerous zero-day vulnerabilities, many of which were weaponized for use in penetration testing.
As a breaker of poorly written software, incident responder, and digital defender, Jake is business bilingual. Jake helps create secure functioning environments by addressing realistic risk. Jake assists penetration test organizations so they can find the weak spots before an attacker does. When an attacker does find a weak spot first, Jake works with them to remove the attacker, assess the damage, and remediate the vulnerabilities that allowed the attacker access in the first place.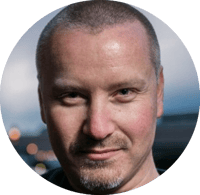 Israel Barak
CISO | Cybereason
Israel Barak is a cyber defense and warfare expert, with his extensive background established at the Israeli Defense Forces and the Government of Israel. As Cybereason's CISO, Israel is at the forefront of the company's security innovation, as well as research and analysis of current and evolving advanced threats.
Barak founded and headed the Israeli Defense Forces red team unit, as well as established and operated various cyber warfare teams. As part of his various roles, Barak developed cyber warfare infrastructure and proprietary technologies, including leading development of proprietary cryptographic solutions, research and analysis of security vulnerabilities, information security products and technologies, and managed enterprise-wide large scale development and implementation projects of cyber technologies.
Israel Barak spent years training, guiding and professionally mentoring new personnel, providing in-depth cyber expertise as it relates to cyber warfare, cyber security, and threat actor's tactics and procedure.